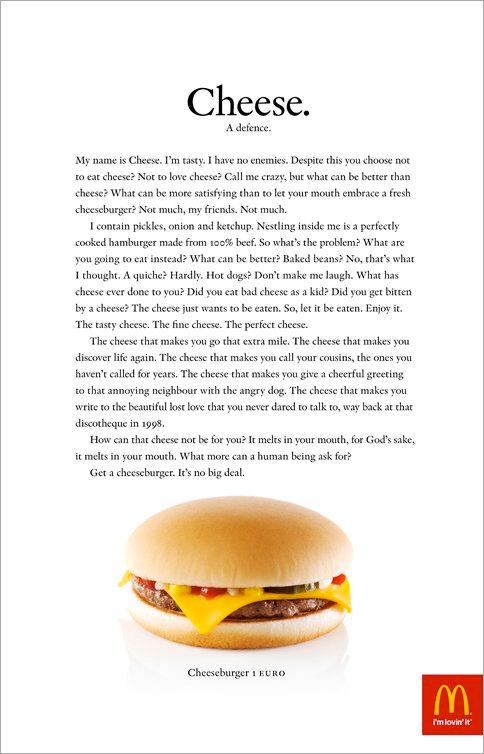 [column width="47%" padding="3%"]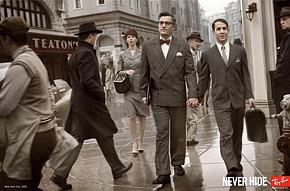 [/column]
[column width="47%" padding="3%"]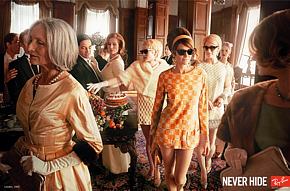 [/column][end_columns][column width="47%" padding="3%"]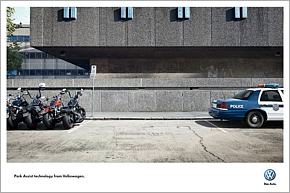 [/column]
[column width="47%" padding="3%"]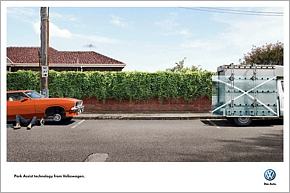 [/column][end_columns]
265 words: A Cheeseburger talks back
Web ads as static as print ads
Way to go.
Sitting there motionless with no distraction for the reader interested in an article, that's what web ads must come to behave like.
Sitting motionless waiting for discovery is an behaviour people can approve of and will be grateful for.
A young radical would do just that and oppose the nauseating noise we are surrounded by.
And no, I am not mistaking motion for dynamism. The best design disolves into behaviour.
Good behaviour on part of the advertiser is to trust a good ad being discovered just as a good product will be discovered.
A Cheeseburger talks back
Australia
Carlton Mid Beer Clemenger BBDO
DDB Stockholm
DDB Sydney
Full menu explorer
Magnus Jakobsson
Marcel
McDonalds
Melbourne
Paris
print ads
Ray Ban
Ray Ban Legends
Volkswagen
Web ads as static as print ads