Unreal Engine 4
A new beginning
for all you 99ers?
A new beginning.

Play Unreal Tournament
Unreal Tournament Pre Alpha Season ends October. Two more weeks!
What to do?
Die hard 99ers get the new UT here. Join a couple games so you get a feel for Unreal Engine 4.
Now let Epic know, what you think they should keep in mind when developing your game.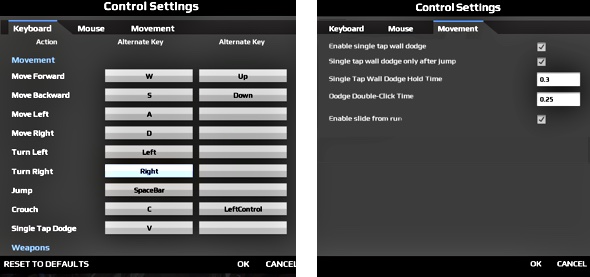 Better (not quite best) practice of flat design of Sample Control Settings
What is Unreal Engine, Unreal Tournament, UT99 and the German Unreal Team?
Unreal Engine is the engine, the core code and technologic framework of many popular online games. The engine makes for a precise and responsive multiplayer gaming experience.
Unreal Tournament is perhaps better known as UT99 because of its successors, Unreal Tournament 2003 and Unreal Tournament 2004.
It is a first-person shooter video game, co-developed by Epic Games and Digital Extremes.
During 2015 Epic Games Studio sees a tactical advantage in collaborating. Epic attempts to have developers, designers and gamers co-design Unreal Tournament. It's a back to the roots effort together with Epic Games Studio.
Giant Map Clan (GMC)
UT99 is the insiders (90ers) name of the game, which was made popular by fellow American Hoser under his GMC moniker, an association to unify 99ers from all over the world. Fragmentation began to hurt the general dynamics and decreased the number of once flourishing clans and mapmakers around the globe.
Unreal Team is todays longest lasting, most popular Germany based team (they insist on not being a clan) led by the legendary top player Zeissel. Unreal Team hosts the largest and most reliable server base and is where to go to play UR99. With a difference, we play giant maps exclusively, a model version of the original Unreal Engine. It allows for a very fast paced game in a more 3-dimensional setting with gravity reduced and focus on skillfulness rather than visual effects.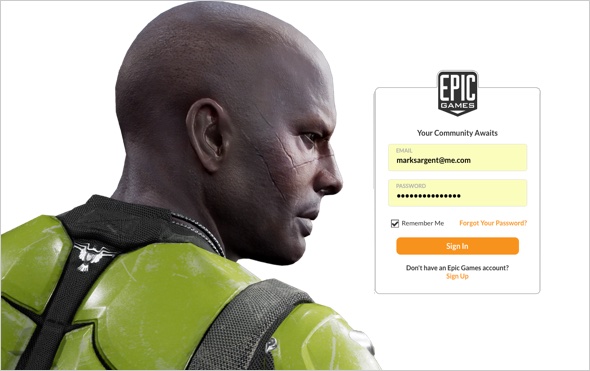 Register and get involved with the design
What's good about Engine 4
I finally got to play it on a MacBook Air from 2014 (1.7GHz Intel Core i7, 8GB Memory, Intel HD graphic card 500 1536MB) and I am convinced, it may well be as responsive as was UT99, it feels different because of the settings can't be configured as low gravity, increased jump capability and further distance throws of the translocator.
Installation went smooth with an interface both effizient and elegant supported by a modern day website accepting the global standard.
Epic acts responsive toward the community of users and developers. The design is adaptive toward the requirements of our time. Flat, reduced, clean and okay usability.
The dynamics of a bundled studio, developer, designer, user approach promises increased momentum. Recruitment of new players and the return of former players of defunct clans will make for that momentum as long as the tools are in place and are being improved continuously. Epic has already become a provider with utility needed for the alpha launch early this year.
The challenge now is on the clans to from, reform and beginn to work with the tools given. But first let Epic know your needs and what you are wishing for!

A challenge especially for administrators and clan leaders to mobilise and provide their clans with the tools needed. Clan leaders may make an effort to get in touch with their peers. While administrators may want to replace there outdated bulletin boards with today's blog systems and readily available forum plugins.

Klares Ja zu sportiver Attitüde – Entschiedenes Nein zu Militärattributen
What can be optimised and what is sub-optimal
Overload. Good design is removal. I finally got Unreal to run on a well equipped MacBook Air from last year. Playing the game made the vent rotate and generate noise, even though the alpha game at this stage carries less of a load than what to expect from the final version. Textures and lighting effects are still under development. With my Mini Mac from early 2009 (2,26GHz Intel Core Duo processor, 4GB 1067 MHz memory, NVIDIA GeForce 9400 256 MB) I can't get the game to run.
Epic still seems to believe, that kids want to play war games. Wrong. Gamers want to show off their skills. They are digital athletes . and a sweat shirt and sweat pants are more appropriate for the characters than army gear. A competition for best sports gear and fashion is in place. An attempt to get the game off the German index.
Epic, don'T get stuck half way. All eyes and energies on the development for the early 21. Century. Who says Unreal players wish to be warriors? They want to be athletes. It's a multi user family game, get it straight in your demographical research. Some just want to take a short break and get their heads emptied preferably in Instagib sports arenas or multiplayer giant maps with hide outs .
Epic has already taken on the role of an enabler and continuously stay in perpetual beta mode.
Epic must remain a leader listening to their gaming communcities and provide the tools, so clans can commit and create maps and avatars of their own. The map maker is essential. Make it a best practice usability case study accessible to popular operating systems including the new iPad.
Still fewer emphasis on weapons. More emphasis on translocator. Respawn instead of deadly drama. Help get the game off of the German index.
Sport arenas or rooms we are familiar with from our childhood days, playgrounds from familiar surroundings instead of dark war sceneries.
7 things Epic need to hear from you here
Find answers in kicking stuff not adding stuff.
A leaner game! Remove overload. Keep game simple responsive and fast.
Engine 4 most be more responsive than the original engine not less.
Continuous improvement of intuitiv map maker. Perhaps make it available as OS independent web application.
An option for low gravity settings.
Keep 99 translator functionality.
Don't make players drag their feet. Keep dodging at what it was.
Way to go Epic, many thanks, and the best you gamers can do now
Go thank Epic and let them know
what you think on the forum they set up for you!
99er
99ers
a new beginning
Co.Design
CoDesign
Collaboration
developer
Epic Games
game designer
gamer
Giant Map Clan
GMC
gmc clans
hoser
Justin Townsend
maehsi
Sashman
Unreal Engine 4
Unreal Tournament
ut99
Zeissel