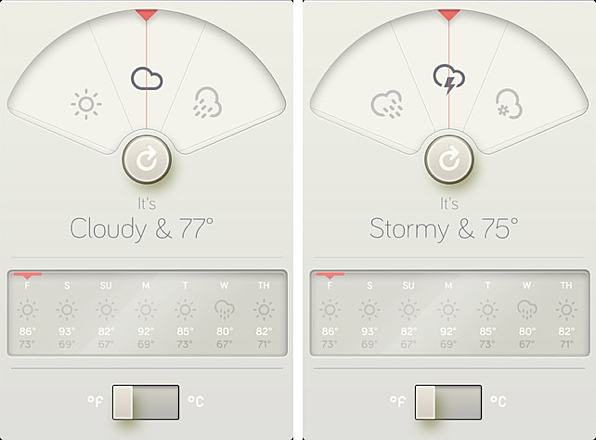 David Elgena's Wthr user interface design for iPhone
In a CoDesign article, Mark Wilson directed our attention to David Elgena's elegant $1 Wthr, a weather app for the iPhone, of which he likes to believe, it lives up to Dieter Rams' 10 design principles, without being accused of being skeuomorph.
>

Flipping through digital pages. Patented API of Korean KAIST advanced institute of Science and Technology.
Apple's interface design is being criticized as Skeuomorphism—of retaining ornamental design and familiar associations to the original, physical object in their digital interface design (i.e. leather texture for the calendar, drop shadows etc.) when no longer needed as comfort cue on behalf of the user.
KAIST, Korea Advanced Institute of Science and Technology is offering a patented convergence API for smart e-book reading, which adds formidable functionality.
Inquire through e-mail.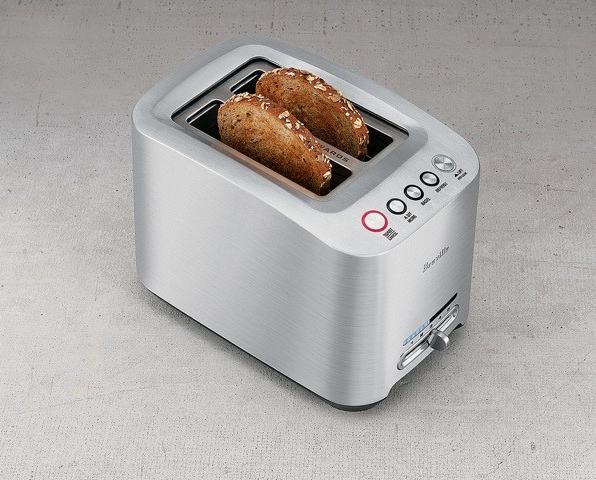 Breville toaster mit Statusrückmeldung
With robust Breville Toasters, a light scale indicates the status of your bread being toasted and when to expect your bread to rise up rather than getting tossed all around the kitchen.
Should you want your toast a little darker, touch the "a bit more"-button.
AIST
Breville Toaster
David Elgena
Dieter Rams
Korea Advanced Institute of Science and Technology
Mark Wilson
mobile front end uid - functional skeuomorphism uid - physical object uid
skeuomorphism
smart e-book reading
UID
user interface design
UX
Wthr