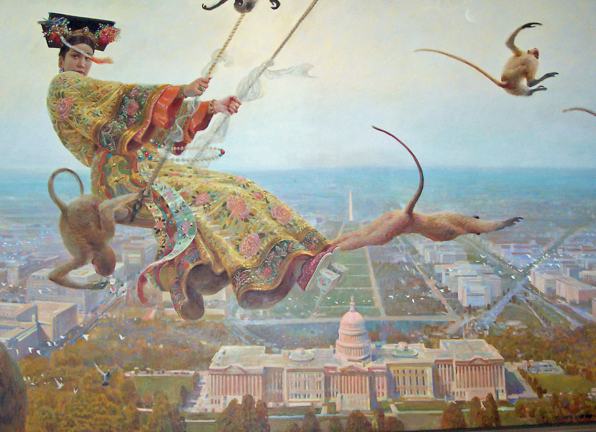 Empress Dowager, on a swing over D.C. by Chinese/Canadian artist Zhong-Yang Huang

The evolution of the web on a Sunday
The Age of Enlightenment continued.
The colour bands in this visualisation represent the interaction between web technologies and browsers, which brings to life the many powerful web apps that we use daily.
The Future of Advertising
For you marketing practitioners, here's the book on the future of advertising fresh from attendees of the Cannes Festival.
Get the book free for a tweet now.
A 2012 CANNES LIONS WORKSHOP
Age of Enlightenment continued
Empress Dowager
google interactive chart
Hyperisland
on a swing over D.C.
The evolution of the web
The Future of Advertising
transformation
via only dead fish
Zhong-Yang Huang