On my own behalf: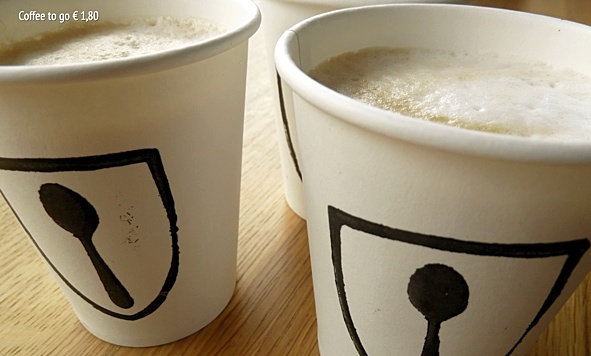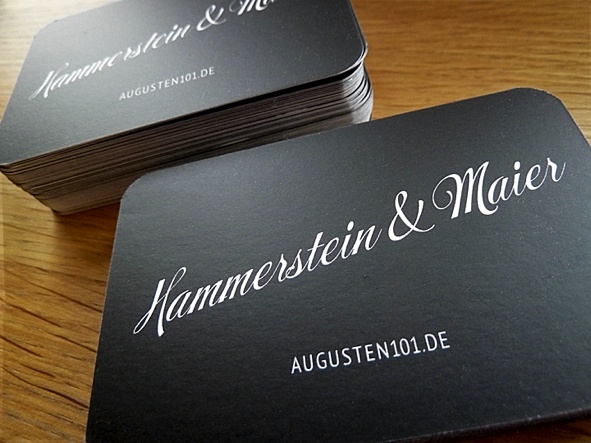 Hand stamped coffee cups with heat resistant ink
and a set of business cards suffice at point of sales for this tiny coffee shop while working hard on the branding.
[column width="40%" padding="10%"]

[/column]
[column width="40%" padding="10%"] [column width="47%" padding="3%"]
[/column][end_columns]
Staying in the blacks exclusively with what we can define an unavoidable necessity
Today businesses and start-ups are jumping on the DIY bandwagon to claim and expand their market on a local budget or with no advertising budget at all.
Even the smallest bodega can tell a story good enough to be heard and get supporters involved simply by keeping a diary and by doing so in public, continuously creating new meaning for the brand.
For this to work and for your brand communication to be a true reflection, I offer help with an affordable start-up package.
"There is always a door that will swing open"
[column width="47%" padding="3%"]


Says famous Munich gastronomer Alfons Schuhbeck and is seen laughing on his way to the bank.
Not every business owner can afford or even wants to look down from every other billboard, make appearances at every other talk show, risk a man's life by having him dive from the stratosphere or claim the undevided attention of their township.
We would however like to enjoy the popularity and consequently grow demand for our product and business. Wouldn't we?
[/column]
[column width="47%" padding="3%"]

For initial one time costs of between $400 and $4000, depending on the definition of unavoidable requirements to grow the business, I help with brand design embedded in an easy to maintain blog environment, a content management system with which the business can earn a reputation, discover unforseen opportunies and profit in the long run:

+49 (0)89 37948581
Better yet, send mail to me so we can get to know each other and nail down business requirements.

[/column][end_columns]
branding
business start-up
ci
creative
design adored business projects
design consultant
easier done than said
Logo Design
Mark Sargent
start-up design package
systematic design