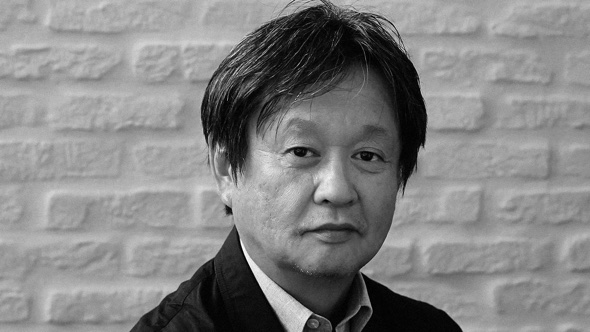 Naoto Fukasawa[1. Naoto Fukasawa Photo via Fast Company CoDesign]
Naoto Fukasawa is the man who said: "Design dissolving in behavior".
Designers often want to make something special, something that really grabs people's attention. But I realized that when we actually use these products, whether or not they are special is not that important. So I decided it would be a good idea to look at people's subconscious behavior instead—or, as I call this principle, "design dissolving in behavior." I realized then that design has to achieve an object "without thought."
He has collaborated with many businesses and designs things like tea pots and simple kitchen appliances for Muji. Even though the business side is strikingly similar, this is not the way it is with Bodo Sperlein, Petra's best friend. Even though Sperlein is a designer's designer much like Fukasawa, Fukasawa's objects don't have much flash behind them, but there's always something incredibly satisfying to their modesty—a concept Fukasawa calls "super normal. With Fukasawa the poetry is skin deep while with Bodo Sperlein the poetry is more obvious. Bodo's design have much flash behind them, something that becomes obvious on first sight.

Lamy Nato by Naoto Fukasawa
Fukasawa's thesis and design philosophies have reasoned with the currently dominating world of techies and you may even find more poetry in his words than in his objects. As creative director I have distrusted my team colleagues when they didn't seem to bring their own selves along to work, but pretended to take on the client's perspective. I suspected they left their true self at home when coming to work. It's easier to pull an egocentric lever then to apply objective thinking as claimed by Fukasawa. How to really apply objective thinking has only become applicable this year and I am certainly capable of acting in the client's interest. The reason being egotistical however.
Digital has proven that we don't need consent to make it work. Consent is a vehicle from the old world. You get more mileage from opponents then from like minded. This may result from not being a knowledge society but a people of service.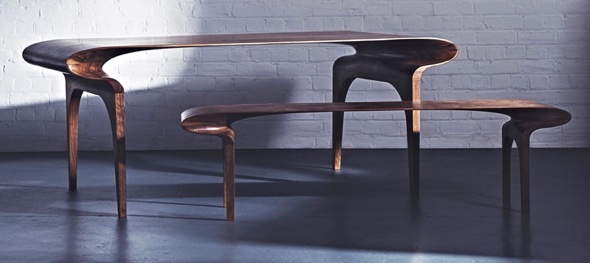 Contour Collection by Bodo Sperlein[1. Photo: Bodo Sperlein, London]
My longest standing best friend from exciting good-for-nothing days back in Starnberg, Mathias Thoerner, has left his midlife crisis behind and consumes himself with refurbishing and the interior design of real estate in the Hamptons. In Manhattan we didn't know from each other for seven years, until our paths crossed in Chelsea. He had shown me around one of the penthouses he designed back in Munich and I also had visited his Munich offices and he let me stay at his exquisit loft in Munich. I have always been impressed with the design he kept around him. I recall the most wonderful ambient scent and learned that it was an oil offered by Guardian. He made me lots of presents I kept around for much of my life. I still keep a horn cigarette cup dear.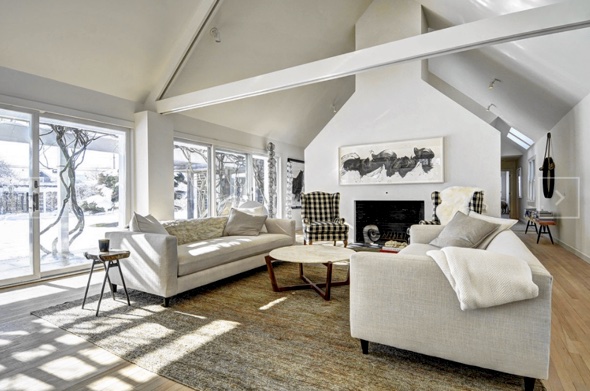 Jobs Lane, Bridgehampton MTD Group[2. MTD Group, Interior Design]
Naoto Fukasawa as thought leader has risen beyond his actual design, he's a guru in the new world dominated by emerging technologies. But his website contradicts his reputation or updating the site isn't valued. Either way, it sucks.
Bodo Sperlein ©James Merrell
Bodo Sperlein with London offices and sales floor is best practice in public relations. This corresponds with his traits of being open minded and responsive. Savoir vivre paired with social competence. He knows his stuff and material. He may be best known for fine bone china designs. I imagine him to be highly concentrated when designing. His website is now run on Squarespace, which allows for most elegant and efficient handling for both, visitors and administrators. Good work, London office. Bravo!
Mathias Thoerner ©MTDGroup
In contrast to Fukasawa's and Bodo Sperlings business model, my dear friend Mathias' MTD Group is no manufacturer but a service provider. Would Mathias want to expand, then by scaling his competence, his long lived experience with world wide relations and supply sources. It is obvious, observed from afar and one should not omit the obvious.
A store in the Hamptons may offer the perfect start, bottom up much like the one he ran with his mother back in Starnberg before he made waves with MTD offices in Munich and New York. A Fiorucci for housing tradition, GingerShop or MTDExchange extended to the web. One can experiment with trade offers and demand chains these days by way of tweets, instagrams and pinterest pin boards to get a feel for it.
Bodo Sperlein
design
interior design
Mathias Thoerner
MTD Group
Naoto Fukasawa