Customer Relationship Management
Efficient collaboration of business and education.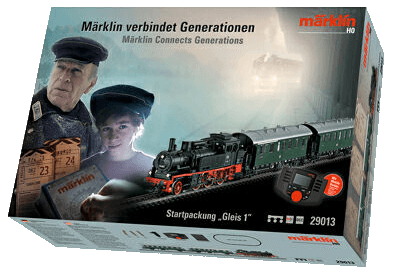 When business and education make common cause, a win-win situation takes effect. One of which brand ethusiasts and collectors benefit from as well.
Märklin-railway toy collectors enjoy freebies such as the track schedule available for download or cookie jar as an incentive for only €9.50at participating dealers.
Märklin marketing director Jörg Iske freut is happy about the well done execution of the spot (Director Eugen Merher and Producer Karli Baumann). The director was made aware of a previous outstanding execution of a Nivea spot by these students in an advertising trade article.
Early students of Munich's University of Television and Film (HFF) helped the town't Hofbräu brewery become the talk of town with their fun mini series following a grumpy local getting upset by visitors and other annoying folks coming to his town.
The toy manufacturer's sales manager is happy about the increase in frequency at participating stationary dealers…
…And Marketing practitioners are happy about an exemplary, single tracked website by Stuttgart's Click pilots.