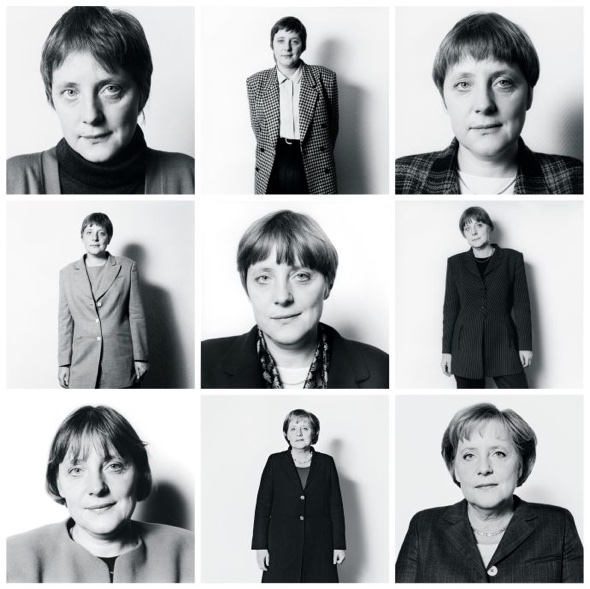 It took an American (George Packer), to explain their chancellor to the Germans in a current article in the New Yorker Magazine. At the age of five, she could barely walk downhill without falling. No clumsy girl from the east though, who would like to put off decisions, but a huntress with an appetite for vain men.
John Kornblum, a former U.S. Ambassador to Germany, who still lives in Berlin, said, "If you cross her, you end up dead. There's nothing cushy about her. There's a whole list of alpha males who thought they would get her out of the way, and they're all now in other walks of life."
9 years ago, I was privileged to have the creative lead for Merkel's federal elections campaign in 2005 and introduced political podcasts to the digital team of the Christian Democratic Party. Today Angela-Merkel.de is a beacon of a responsive one pager, featuring parallax scrolling and a no nonsense web experience across devices in an otherwise draught plagued digital desert.
Angela Merkel
George Packer
Herlinde Koelbl
John Kornblum