Power toothbrush causing a stir
[column width="32%" padding="3%"]

20 million users. Not to shabby for an electric toothbrush and an always sceptic German audience. With the Braun Oral B electric toothbrush, Germany has demonstrated best practice of an idea that does in terms of product development and inventiveness. Albeit no ideas that do in terms of reputation marketing and social media. Only its nickname Volkszahnbürste" was coined by many and eventually adopted by marketing.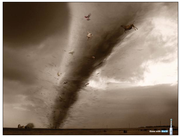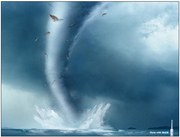 [/column]
[column width="32%" padding="3%"]
«Capture Pricing» is what marketing practitioners call this tactic, which in this case is braught to good use to the benefit of Proctor und Gamble. The genius of the trick being, the user locks herself up in the system. Without expensive. accessories the product is useless. Familiar practices of «Capture Pricing» are mobile phones, ink jet printers, wet shavers, coffee pad machines, gaming devices, even our beloved wordpress cms to the benefit of Matt Mullenweg's Automattic company…

[/column]
As indicated by its nickname
Volkszahnbürste
, the practical use and hygiene value have caused people to get over the fraudulent pricing of the brush heads of their lovemark:
unit price Eur 4,26 – Braun Oral-B brush head
unit price Eur 4,49 – brush head for electric toothbrushes by competitor Dr.Best®
Integrating social media in the marketing mix offers itsself to P&G household brands and would play out favorably for the Volkszahnbürste and its pricing policy and much necessary product development on its way to the 40 million benchmark.
[end_columns]
Automattic.
Braun
brush head
Capture Pricing
Dr.Best
fraudulent pricing
ideas that do
Matt Mullenweg
O&M Japan
Ogily & Mather
Oral B power toothbrush
oral hygiene
P&G household brands
Proctor und Gamble
Volkszahnbürste
Wordpress