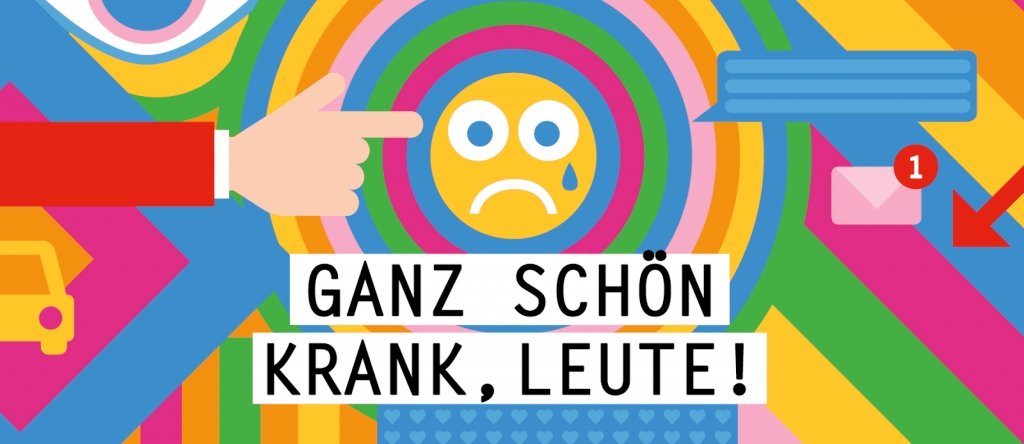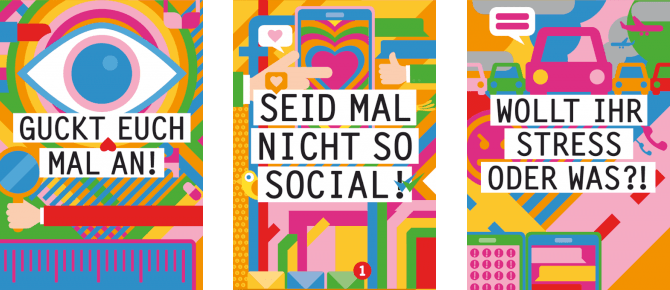 Advertising vs Art
Should you happen to be in Munich, Germany, and you're getting icecream at BallaBeni's ice parlor your view will be dominated by the multicolor facade of the Brandhorst Museum across the street.
Right now however, you eyes can't help it, but wander of to the left, where a huge billboard for German health insurance company DAK gets all your attention.
I came across the next three billboards at the subterrain of the main station, inside one of those newer backlid display units.
The headlines read, "Pretty darn sick, you people" or "Stop being so social".
DAK health insurance jumped on the bandwagon of the current social network counter trend and placed their bets on radiant power of pop art. The Hamburg ad agency, Philipp und Keuntje made it all come together as integrated communication. Nice Webseite too.
Graphic design as attention grabber and issue resolver
Graphic design inherits the rarely used campaigning potential, to turn overcomplicated matter into something useful and tanglible. When the client-ad agency communication gets caught up in over-complicated strategy briefs or pitch presentations, a simple graphic design can come in handy as work around and shortcut solution.
For the insurance company's decision makers the radiant power of this pop artvertising must have triggered the decision.
detox
eye candy
graphic design
health insurance
out of home
pop artvertising