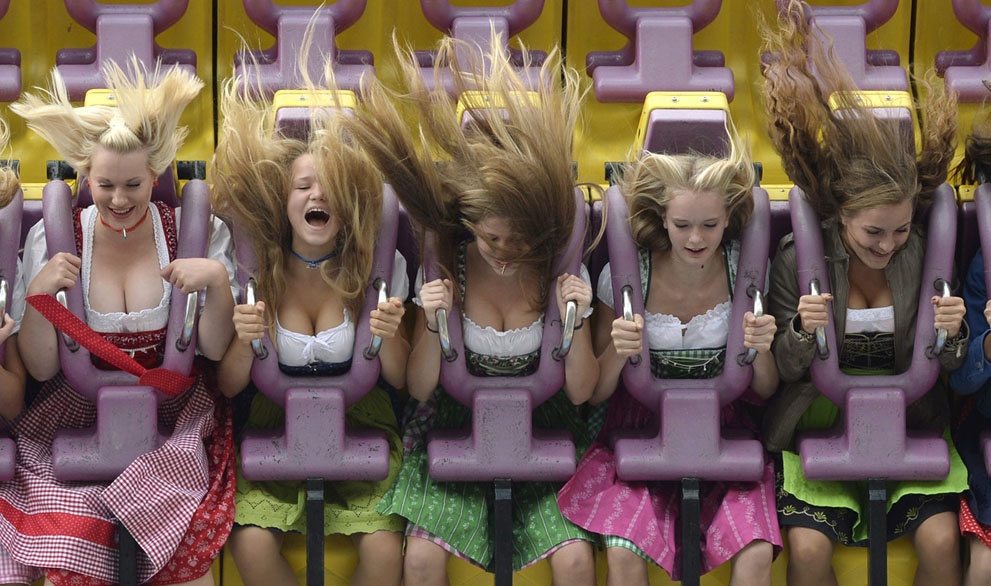 21. September 2013. Christof Stache:AFP:Getty Images
A young Bavarian from the Munich backland declines, too far a distance. Should you be in Munich, you are most likely in one of the local brewery's beer tents already. You get to see lots of Dirndl dresses all around town. Like flower for bees, they are waiting for the street car to take them to Theresienwiese.
Pin your photo of Dirndl dresses onto Pinterest World Dirndl if you will.
@OregonWild
#WorldDirndl
Alexander Hassenstein
Christof Stache
Joerg Koch
Johannes Simon
Karl-Josef Hildenbrand
Matthias Schrader
Michaela Rehle
Oktoberfest
Oktoberfest 2013
the Atlantic
World Dirndl
your dirndl photos here