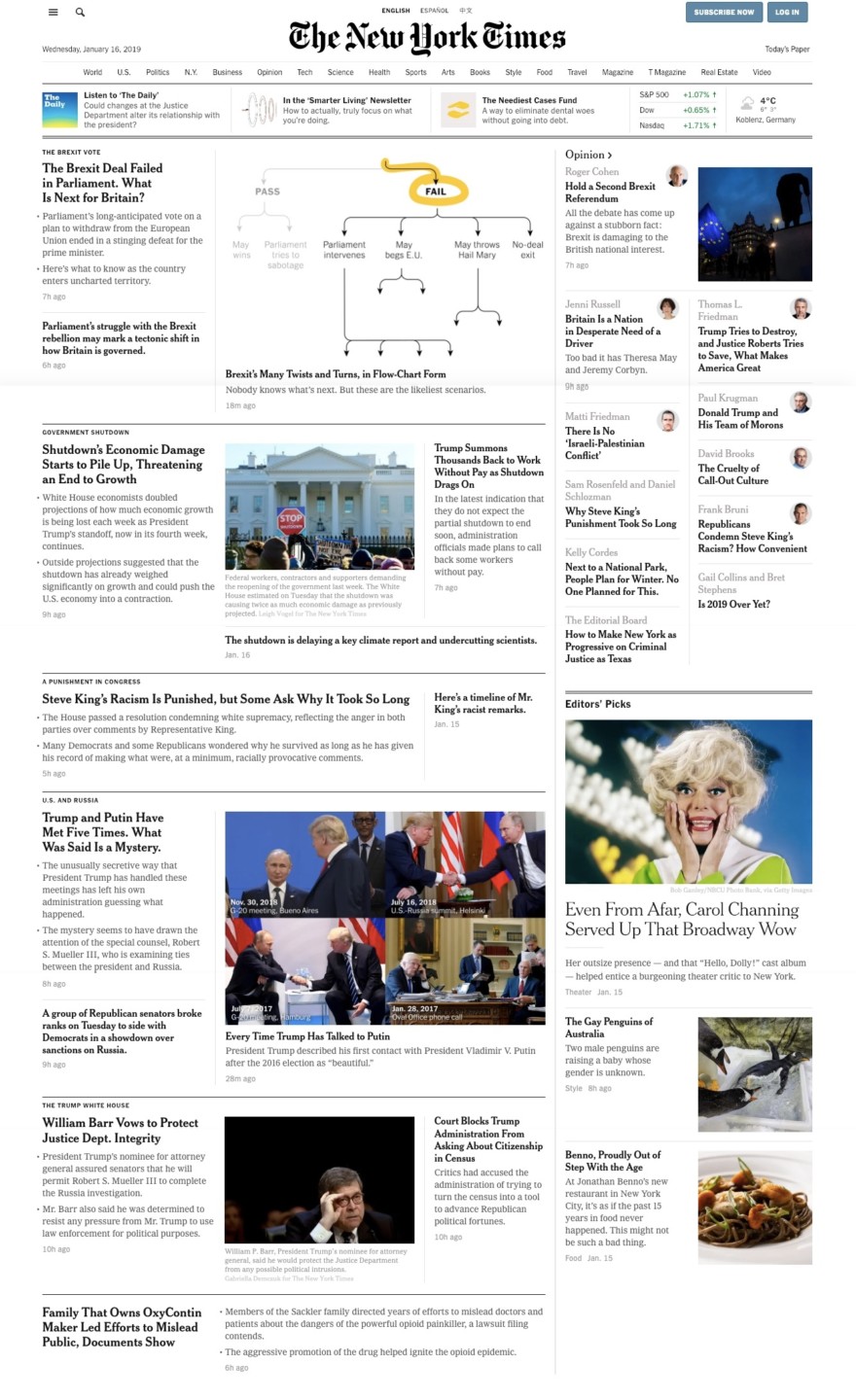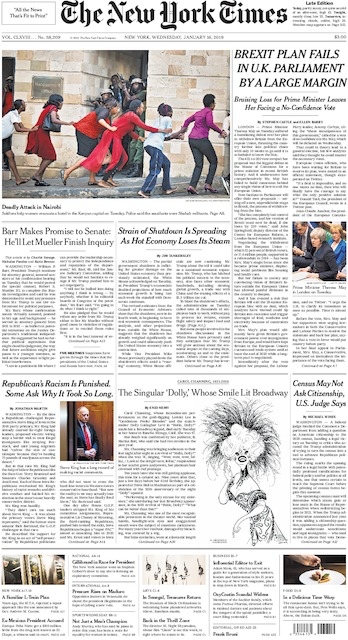 Newspapers you are accustomed to have replaced their print editions tabloid layout for one following best practices in interface design and user experience for their online edition.
A move to responsiveness toward what their online readers are accustomed to.
Not so the New York Times.
And that as I assume, for a good reason. The NYTimes prevents the fracture of their brand experience when the reader switches from holding the paper in their hands to viewing it on computer display.
In keeping with the familiar print tabloid layout the digital edition was introduced in 1996. Learn how they achieved a responsive experience for their online readership without compromising the familiar tabloid layout:
brand experience
editorial design
uniqueness