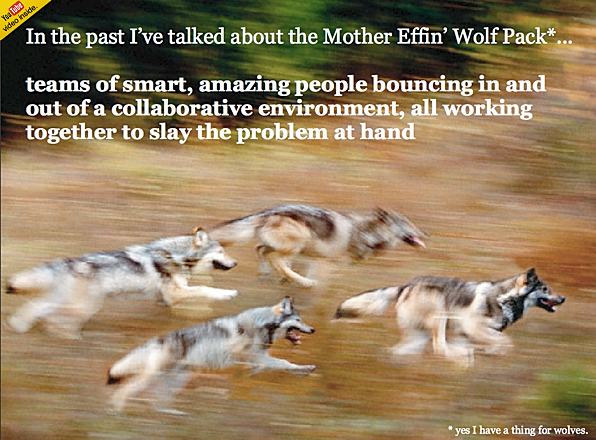 [column width="47%" padding="3%"]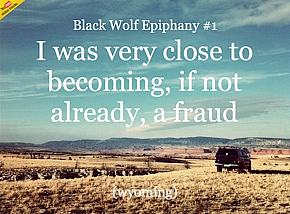 Black Wolf Epiphany #1 I was very close to becoming, if not already, a fraud.
[/column]
[column width="47%" padding="3%"]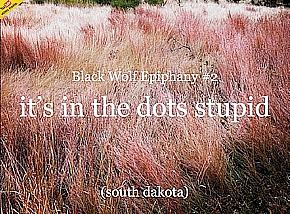 Black Wolf Epiphany #2 it's in the dots stupid
[/column][end_columns]
Heidi Hackemer, planner
After a well documented year long danger travel through the US of A, to learn to understand the people outside of the New York ad bubble, planner Heidi Hackemer is available for contract assignments.
Contact her here.
On April 16, she gave this speach at Stockholm, Schweden's APG, the accompanying decks have been made available for your discretionary viewing by Slideshare .
My attention deficit disorder usually won't allow for even a maximum of 40 slides. With net net ie. Hej Stockholm, as Heidi set the title of her work, I have no issues with 104 decks.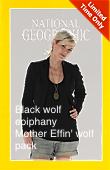 I am also excited with integrating the animal world, a theme I remembered from a brochure by Sportive star-copywriter Wolfgang Mohles and kept locked in memory for 40 years: A lion in African sun rise. Heidi's work wins with painting a bigger picture of adventure and discovery in a National Geographic kind of way.
With self-incrimination and confessions of a New Yorker planner, Heidi Hackemer prevented me from lingering accusations toward my beloved ad industry:
I was very close to becoming, if not already, a fraud
We have an industry problem.
Institutionalisation.
Feeds, back rooms and Mintel reports become 90% of my cultural understanding.
Personally, I was losing my perspective, my gut. For my tams, I wasn't authentically bringing the oxygen.
Terminal 5 and MoMA were the primary brain stretch venues.
How terribly divergent of me…
This happened largely because I was succeeding in the institution of advertising.
Advertising values a linear path.
I did it (I stayed in the advertising walls and steadily moved up
jr. planner > planner > senior planner > planning director).
Advertising values the 60 or 70 or 80 hour work-week.
Yeah, I've done that too, a lot.
Advertising values being busy, hectic & doing advertising.
Creativity doesn't value these things so much.
Not only was I not bringing the divergent perspective, I had a hunch that I wasn't living a life where creativity could really happen.
So how does that make me good at what I love, ie planning?

It's in the dots stupid
The South Dakota crisis
(listing of existencial fears and doubts to have done the right thing.)
When I was in South Dakota having this moment, Steve Jobs died. And I, like everyone else, spent some time going through his life:
"The minute I dropped out (of college) I could stop taking the classes that didn't interest me, and begin dropping in on the ones that looked interesting.
Much of what I stumbled into by following my curiosity and intuition turned out to be priceless later on…"
Learn more about Heidi Hackemer.
@uberblond
ad industry
apgsweden
BBH
Bergh School of Communication
Black Wolf Epiphany
Cindy Gallop
Confessions of a New York planner
divergence
Droga5
Edward Boches
freelance planner
Heidi Hackemer
Hej Stockholm
Institutionalisation
South Dakota crisis
Sportive Werbeagentur
Steve Jobs
Wolfgang Mohles