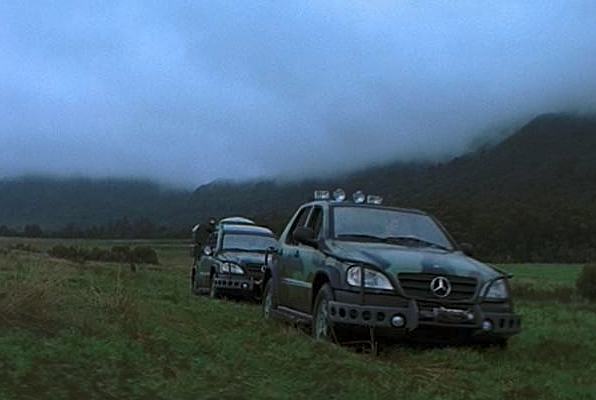 [column width="47%" padding="3%"]


Bigger logo for the VW Up
[/column]
[column width="47%" padding="3%"]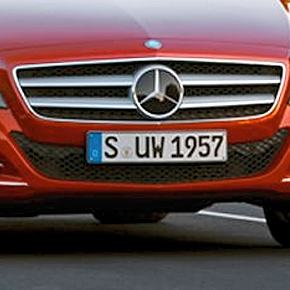 Bigger Mercedes star for the CLS
[/column][end_columns]
Ever since 'Lost World', the second feature film of the 'Jurassic Park' trilogy, turned out a blockbuster movie in 1997, logos of all popular German cars became much bigger
Those SUVs featured in the movie were Mercedes M-class W163 models, special equipped with much bigger logos for product placement, to help not only with financing the movie production but add also to the brand's reputation.
It's to no surprise, the introduction of bigger logos left such a noticable mark in the history of the automotive industry. Cars are an important economic factor and part of German culture. Much of its world reputation as German design nation has its roots in renown German engineering and the popularity of German premium class automobiles in the US and China.
What good is it for Mercedes to have a twice as big Mercedes star, when all other manufacturers follow suit and make their logo bigger? Andrew Kim may have the answer here.
All development concentrated on the lights, the brand should be recognizable also at night. Good old, adored goofy, round headlights got lost in the process, which dominated the daylight streetscape for a lifetime. However there are exceptions.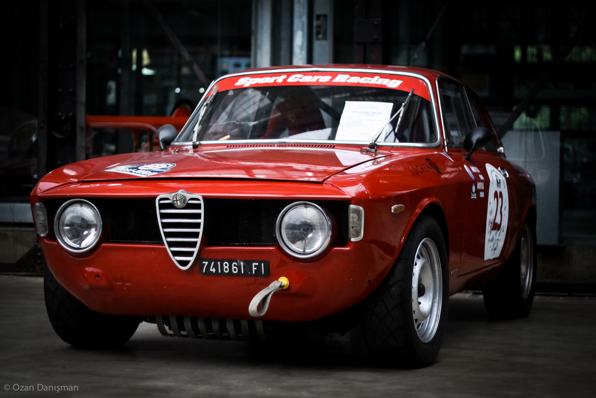 The VW Beetle as well as the Mini Cooper built by BMW are those exceptions.
Both iconic cars, adored by the general public and accepted as such by the trade.
What is left of genius, simplistic, circular headlights
[column width="47%" padding="3%"]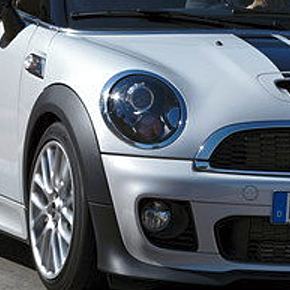 [/column]
[column width="47%" padding="3%"]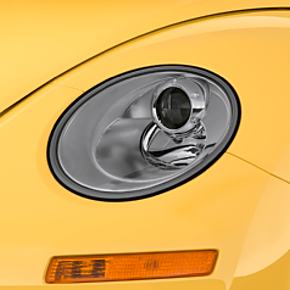 [/column][end_columns]
Things always seem to happen when you least expect them, design ideas shared by millions are of rare occurance
Much as is the case with interface design in the computer and communciations industry, design ideas that stick don't come around so much. It should come as a relief for industrial- and UX designers, that stickiness won't come around so much. I predict a serious comeback for charmingly simple, round headlights, from unexpected necessity as was demonstrated by the bigger logos.
Development is a friend.
Apple's design became more serious when Apple discovered a needed change from plastic to glas, when German TV manufacturer Loewe demonstrated with its premium product what difference a flat panel glass front can make. Small discoveries help solve big problems and with the low cost Fiat 500 interior came back to mind. Interior design is one area the automobile industry can profit from when making fitting discoveries. Here another brilliant contribution by Andrew Kim for when it comes to plastic and leather and an an application of skeuomorphism that's universally annoying in automotive interiors.
@pushingatoms
Andrew Kim
automotive
circular headlights
industrial design
leather & plastic
Lit
Lost World
Make the logo bigger
Mercedes
Mini Cooper
our new car has two wheels
skeuomorphism
The next Microsoft
VW Beetle