[column width="46%" padding="4%"]



[/column]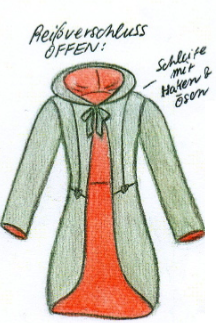 Premiers tonight
Berlin cult musical Line One at the Landestheater Linz (Austria).


Daughter Dido sent some of her design sketches in March. My daring daughter had advanced from "Gaderobe" to costume designer. It's Dido's debut costume design – in collaboration with Silke Fischer.
Costume design for
line one
Musical by Volker Ludwig and Birger Heymann.

[end_columns]
Birger Heymann
costume design
costume designer
cult musical
Daniel Morales Pérez
Dido Sargent
Dido Victoria Millinery
Ilja van den Bosch
Kevin E. Osenau
Landestheater Linz
Linie 1
Nebojša Krulanović
opening show
Silke Fischer
Volker Ludwig