Foodbloggerin Petra Hammerstein is opening her tramezzini bar tomorrow, Thursday May 17, in Munich Germany's Augusten Street 101.
Together with her friend, co-owner Corinna Maier, and good friends to help maintain the place.
Petra is to continue ownership and be running the antique book store Hammerstein on nearby Türken Street as well.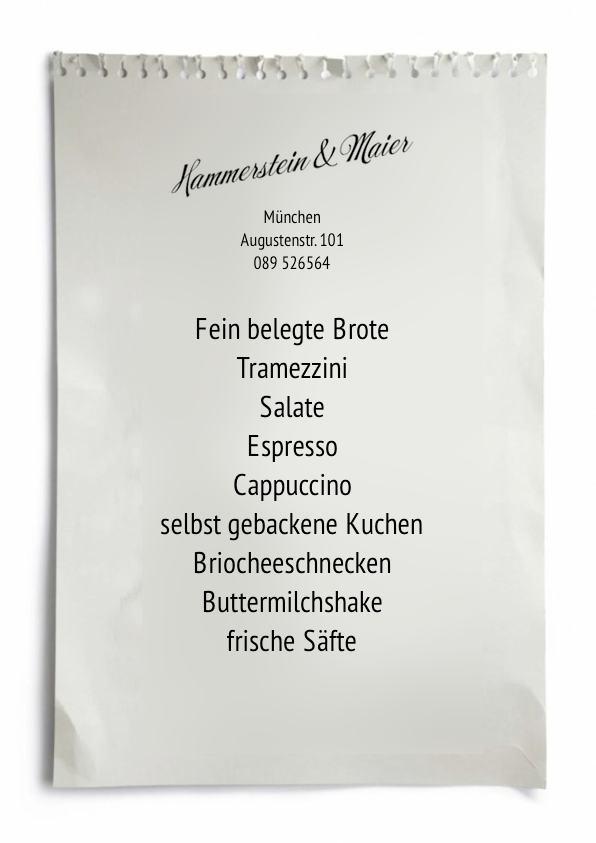 handbill with offerings
Augusten Street 101
Buttermilkshake
Cappuccino
Corinna Maier
Espresso
Espresso Bar
Germany Briocheeschnecken
Grand Opening
Hammerstein & Maier
München
Munich
Petra Hammerstein
the courage of others
Tramezzini