Print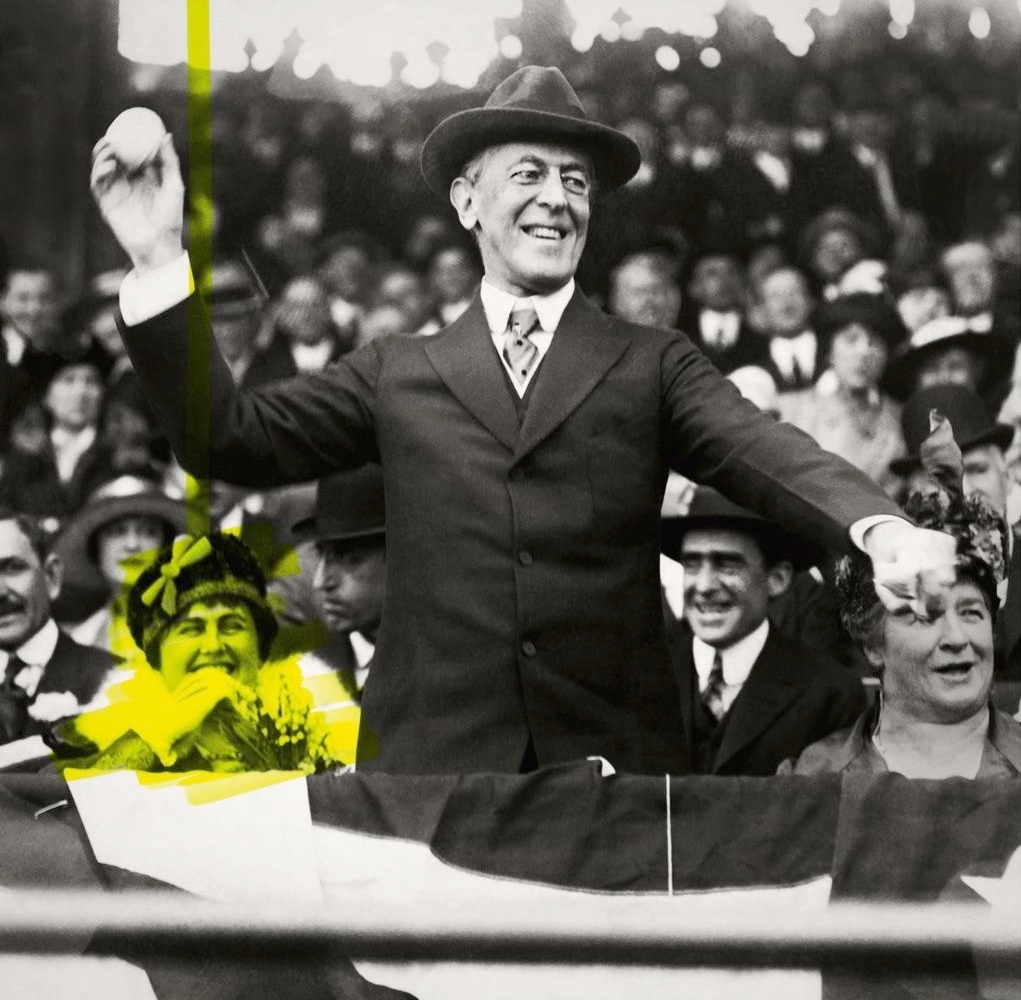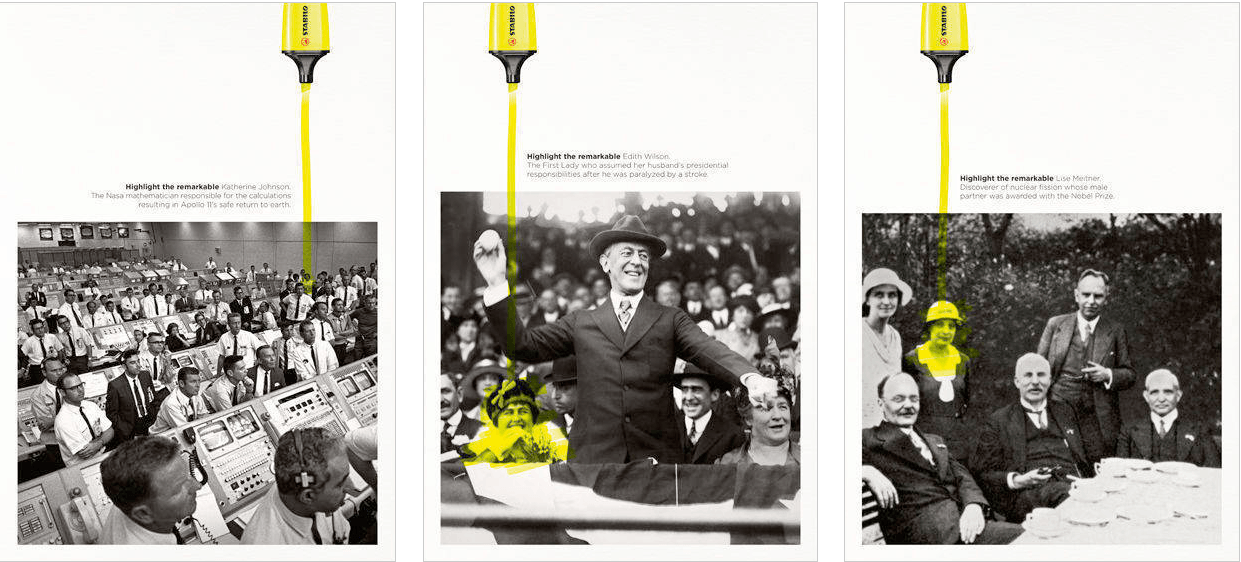 Everyone knows the phrase "Behind every great man is a great woman." But what does it mean? That the man is always the hero and the woman his sidekick? The truth is, all too often women were upstaged, and their actions and successes not mentioned. 2018 is the year to rewrite history: with Stabilo Boss.
Highlight the remarkable. Katherine Johnson.
The NASA mathematician responsible for the calculations resulting in Apollo 11's safe return to earth.

Highlight the remarkable. Edith Wilson
Die First Lady, die die präsidentiale Verantwortung ihres Ehemanns übernahm, nachdem er von einem Schlaganfall gelähmt wurde.
Highlight the remarkable. Lise Meitner.
Discoverer of nuclear fission who male partner was awarded with the Nobel Prize.
Edith Wilson
Katherine Johnson
Lise Meitner
Print