Rachel Sterne, CDO of New York City. Photo via
papermag.com
.
What do citizens want from their public offices?
Have to have to do less.
Citizen obligations such as filing taxes or needs such as requesting business licenses and permits are more conveniently and efficiently handled online without having to wait in lines.
We are a happy go lucky do it yourself bunch. Much like being comfortable with doing our transactions through online banking, or buying flight or train tickets through teller machines, we want to take care of obligatory civic tasks online and safe time with applying for needed certificates.

[column width="47%" padding="3%"]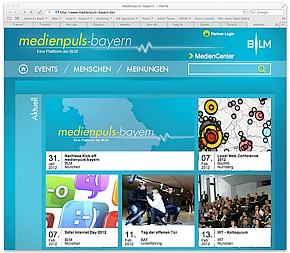 Links: Medienpuls Bayern
Rechts: NYC.gov
[/column]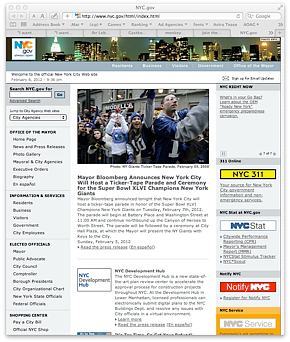 [end_columns]

A sporty challenge overwhelming governments, counties and cities until Gladwell's 10,000 hour rule has kicked in.
Right now, GOV.UK is winning the user experience race with its pilot scheme, while Directgov, remains the official web site.
Brits, well versed in promotion since the British pop invasion, have understood to feature the most needed funtionality up front whithout compromising brand building.
With Medienpuls Bavaria by the Bavarian Center for New Media (BLM) is playing catch up with current developments, a courageous first step though. A meeting calendar aiming to attract media companies with a central platform as starting point for social media activities. TED talkshas long demonstrated how this is done.
TED is not about a monkey stroking branch but is celebrated by a world audience, which in turn gets the industry's attention. Medienpuls Bavaria seems to be taking a different route with help of local agency St. Elmo, they are focused on the media trade -if at all- they hope to attract a broader audience with trade insights.
No secret: experts and specialist are terribly boring.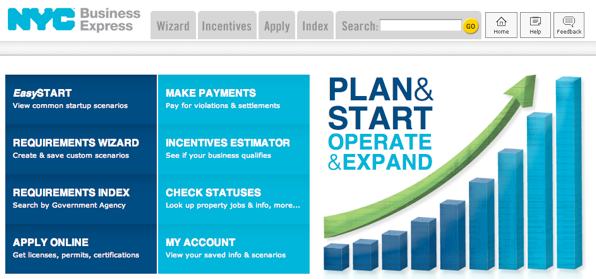 .
NYC.gov claims to have 25 million visitors per year – as much as Central Park.
Mayor Bloomberg has hired an adorable and capable spokesperson, with whom Gladwell's 10,000 hour rule has kicked in at age 28, with bringing back the magic of Madison Avenue (MAD MEN ☛ Silikon Alley) with a difference, make it the capitol of the digital age. First results: collaboration with Facebook and Twitter. By way of a New York hackathon NYC.gov gets a makeover. All of which should become graspable within the next 45 days. All eyes on Rachel Sterne, who was called most influential woman in tech by Fast Company.
BLM
GOV.UK
Johannes Kors
Mad Men
mayor Bloomberg
Medienpuls Bavaria
November calling
nyc.gov
Petra Ragaller
Rachel Sterne
Silicon Alley
technologie im public services
What citizens want form their public services