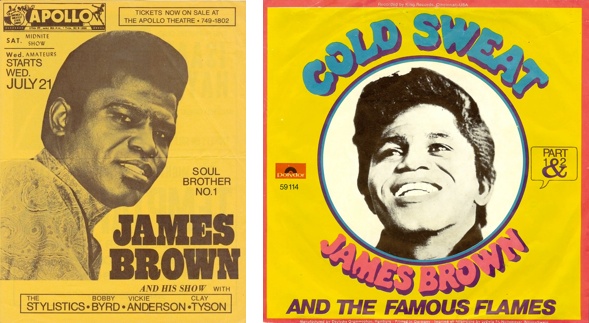 James Brown poster and album art.
The poster has ruined the film. James Brown requires a movie trailer, that supersedes the dynamism of that of the "Wolf of Wall Street".
I was delighted when Dirk Neugebauer passed his copies of James Brown music on to me. It's now coming to a movie theatre near you.
"I say we got more funk in the trunk"
If you've got the rythmn (the design grid and its systematically coordinated handling) the melody (content) will follow without further ado.
Chadwick Boseman
Dan Aykroyd
Dirk Neugebauer
easier done than said
Get On Up
James Brown
Jill Scott
Lennie James
LiveWire GmbH
more funk in the trunk
Movie trailer
Nelsan Ellis
Octavia Spencer
Tate Taylor
Tika Sumpter
Viola Davis
Wold of Wallstreet