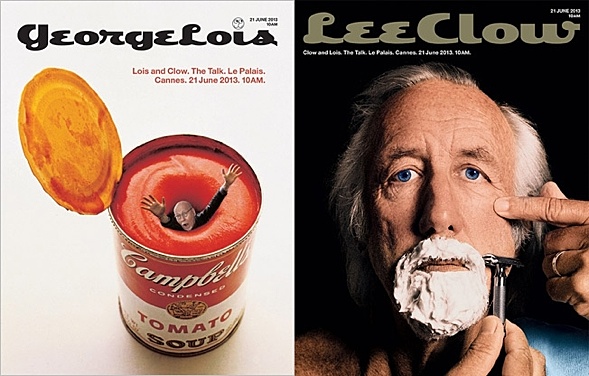 The two art directors and best friends, a brash New Yorker and laid-back Californian helped make advertising what it is today through their vision and craft. George Lois and Lee Clow were in agreement at this years Cannes Festival of Creativity, that creative magic and not the bells and whistles of technology are driving good advertising.
I object the confrontation of creativity and technology – two supporting factors to drive economy. Confronting these two success factors, confirms the notion a hopelessly disoriented mid-management of the participating agencies came to Cannes with and will now return home with.
While change is imminent and has been spreading steadfast in a combination of creativity and technology, you can't save humanity from itself but you can help humans with a better balanced economy.
"The Occupy movement must become more Machiavellian", a claim eventually to be raised by Malcolm Gladwell in his upcoming book this fall, has long been valid for the ad industry. Designing must become less humanitarian and transform from fuzzy warm awareness raising (soft facts) to achieving hot action (hard facts).
#CannesLion
Designing must become less humanitarian
George Lois
Lee Clow
Tim Nudd