The story of logotype
designer, Doyald Young
Learned habits in the behavior of people, get carried over into the new world. Some of which Doyald Young has understood to voice his typographical measures when it comes to logotype design for your kind consideration.


His ease in doing so make Doyal Young a great teacher, a subtle reminder, that any contentment with your doing is way better than nervous unrest will ever be, granted that development remains the key to progress and advancement is about going beyond.
Designers, young and old, won't get around having to master dangerous curves elegantly in their own interest.
Decisions to be made have little if anything to do with industriel fonts or custom designed logotype – a more pragmatic decision is required determining over the role and efficiency that can be obtained with typography design and how it supports modern day media mixes in our post-digital days.
How supportive is the proposed typography of relevant orientation, the product or brand suggests and aims for?
Will my design stand the test of time, or will the logotype become a nuisance in handling half a year down the road?
Is my design a reliable, meaningful reflection of the brand values?
Does it embody the physics and psychology of the brand in its relevance for the public?
Doyald Young: "I find stability in typography"
I find stability in systemizing
If industrial design is on the rise, then as an opportunity to systemize design approaches.
The romanticism of all handcrafted, custom or individual design, no longer takes place in literal craftsmanship, but in its systemizing.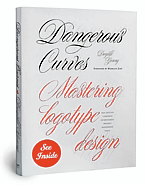 Currently I would like to use the Home Run font designed by Doyald Young for my new agency model. What keeps me from using his font? It's not publicly available as webfont (even though I see it being used as such on his website).
What consumes me as an industrial designer today, goes beyond the activity of custom designed craftsmanship, if I want my design to take effect.
IF I want my industrial design to find users, I must ensure its usefulness, its scalability, its widesspread availability, I must validate all three during or before the initial design process: I must systemize my design.
How can I bring system into my craft and turn it into a Utility in the new world?
For my very own business model, I will now use a font by name of Appetite designed by Denis Serebryakov as it is readily available as webfont.


It is only efficient to make use of what is available no matter how elegant another solution may appear. A bad habit is hard to break.
There is plenty to learn from Doyald Young here.
Doyald Young's homepage. Doyald Young in Wikipedia. Find fonts designed by Doyald Young at MyFonts.
Aiga
Appetite
craft
craftman
dangerous curves
Denis Serebryakov
design
Doyald Young
easier done than said
font
habit
Home Run Script
Letraset in the new world
logotype
Lynda
MyFonts
stability
systemize
typeface
UX
webfont