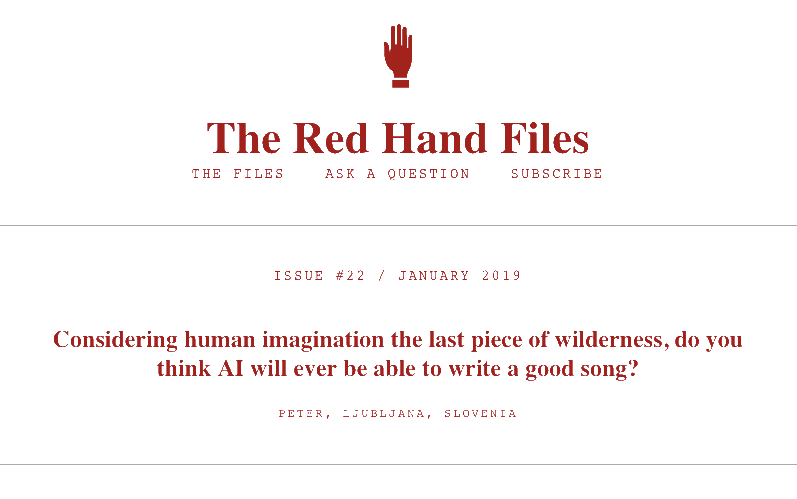 Good question. Here you can find Nick Caves answer if AI will ever be able to write a good song.
Since last October Cave's site, "The Red Hand Files" invites you to ask the artist and esteemed producer questions you wish to be answered by Nick Cave (ask me anything).
A so very simple and conclusive Q&A site is a CRM textbook example in the light of the strong communion with fans1. Most certainly something to be considered by DIY musicians on a local budget.
---





"Difficult can be done by everyone.
Coherent and simple is hard to do."

Katja Epstein
Getty Images, Ullstein
Ask me anything
Katja Epstein
Nick Cave
Online CRM
The Red Hand Files