bellsrike allows nonprofits to concentrate on their business and content curation rather than having to fuzz with costly web agencies or freelancers and still own a website made sociable to profit from social media trends as much as capitalizing on online fundraising trends. They will have to come to understand how to continuously create new meaning for their brand or organization though.
What exactly do you mean by continuously creating new meaning?
Increasingly, organizations and businesses recognize that if they want to increase sales, they must help keep their audience in good spirits, entertain them in meaningful, relevant ways and help them make their everyday easier. Active brands will follow businesses such as Burberry, Nike, Hewlett Packard and create content and utility on their very own to help customers with their lifes.
It's the Ikea or Apple way of doing business.
Successful businesses, have come to accept their new roles as content curators, utility providers or enablers.
Robust blog technology offers the perfect platform.
This has long been recognized by Dodd Caldwell, bellstrike and their offering of blog based cms and hazzlefree do it yourself installation in minutes.
Incorporated functionality for fundraising, piggybacked on WePay .
bellstrike, a for profit start up from Greenville, SC makes their cut by receiving 9.5% of online donations with all transaction costs included so that small charities do not incur any out-of-pocket expenses.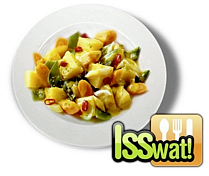 A great opportunity for my dear friend, Roger's social work activities, such as IssWat (eat some) and bringing all that into the conversation and have fresh thinking come his way.
Katharina may want her company 3W Konzepter, even though or especially since they're profit driven, have a good look while we're at it.
Find bellstrike's pressrelease here.



Websites are becoming static like print. Come January, "easier done than said", will want to make super socially enabled brand sites available at €3,000.
There are 196.854.201 commercial websites out there. In January 2009 the total number of website was 185 million (answers.com). Including blog sites which constitute 6%.
Today, I know of only two agency websites that take advantage of trackbacks and pingbacks by default and are technically made capable of capitalizing on the social media trend. They are powered by WordPress: Mullen and my former agency MRM Worldwide.
Brand teams can busy themselves with briefing and putting up with necessary controls to have their brand site custom built. Their energy goes toward designing a platform.
Time and effort better gets invested in continuously creating new meaning for the brand rather than getting lost in design or the management thereof.
So yes, the aim is identical with what bellstrike is achieving for nonprofits, but with a difference. "Easier done than said" is all about more efficient brand building.
3W Konzepter
bellstrike
branding
design system
do it yourself
Dodd Caldwell
dynamic
easier done than said
Esswat
Katharina Biebrich
Mark Sargent
Roger Knoehr
sociable
social media savvy brand site
template
theme
transformation
UX
website design
wepay