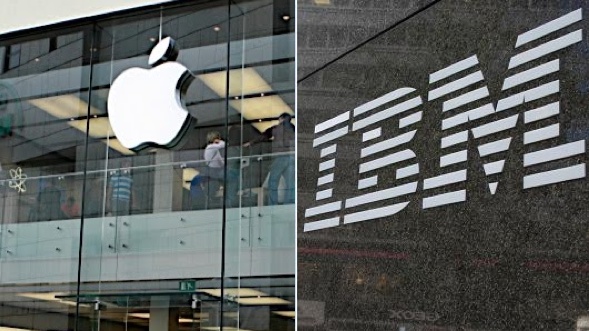 Apple (R) | Bloomberg (R) | Getty Images
Tech behemoths Apple and IBM announced a partnership Tuesday that could make Apple—traditionally a consumer brand—a major player in the business market.
IBM said it would create a class of more than 100 business applications exclusively for iPhones and iPads to run on Apple's iOS platform. In return, IBM will sell Apple's products with 100 industry-specific apps to its clients worldwide.
Every brand manager can pay lip service to mobile first these days
The partnership is about "transforming enterprise," Apple CEO Tim Cook told CNBC in an exclusive interview. The partnership aims to "deliver on the promise of mobile in a big way," he said.
Insanely great when every suit can soon do what mommy bloggers have been doing for more than a decade.
@MattMHunter
Apple
Attack on suits
Efficiency and delight for the office
IBM in massive enterprise hardware
Matt Hunter
software partnership